Rosettes Competition Team
The Madison Area YMCA Rosettes are a competitive, nationally-ranked gymnastics team. specifically designed for gymnasts ages 5 - 18 years old.

Contact Gymnastics Christina Lopez for more information.
The purpose of the Madison Area YMCA Girls Competitive Gymnastics Program is to encourage participation and the pursuit of excellence in competitive gymnastics.
Participants will pursue gymnastics to their highest level of ability and interest and have an opportunity to obtain a sense of achievement and satisfaction.
All of our teams are accessible to any girl properly qualified under the rules of that team.
Our guiding philosophy supports the Madison Area YMCA Mission. To this end, each participant should have an experience that is safe, mentally and physically healthy, worthwhile, and fun.
Promotion of physical fitness, good health, creative self-expression, self-confidence, self-respect, and awareness of merit as an individual and as a team member, are essential components of the program.
The coaching staff will actively encourage its athletes to stay involved and support gymnastics following their competitive careers to ensure the continuity of the program.
Gymnastics is the tool used to nurture these valuable lifelong skills and is our primary goal.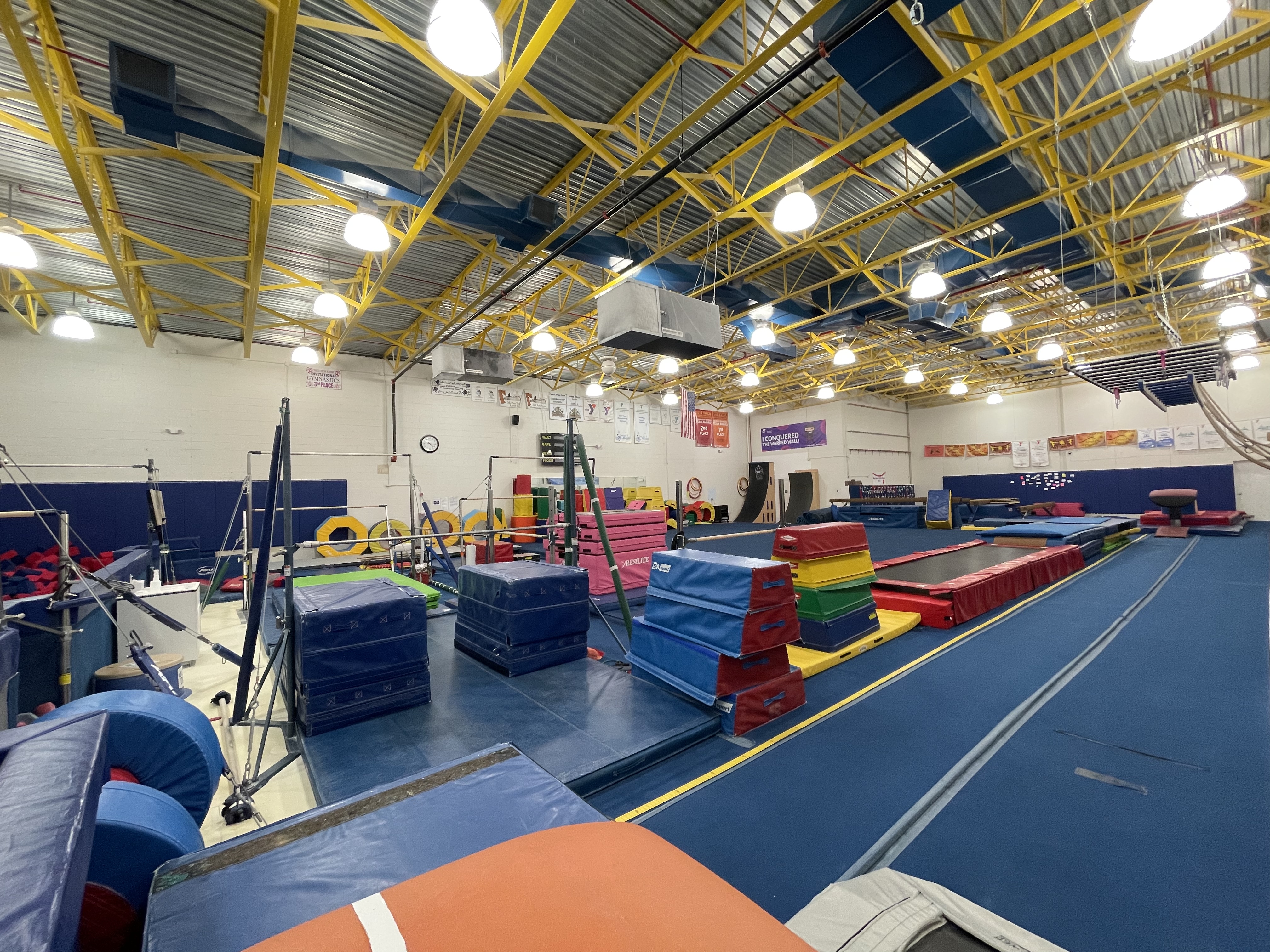 Our Facility
Our top-grade, 6,200 square-foot gymnastics facility at the Madison Area YMCA boasts numerous state-of-the-art gymnastics equipment to facilitate learning and improvement for all gymnasts.

Our facility is home to the following:
40x40 AAI Fiberglass Competitive Floor Exercise
6 Competitive AAI Balance Beams
30-Foot Tumble Trak
30-Foot Air Trak
20-Foot Rod Floor into Foam Block Pit
2 Competitive AAI Vaults
3 Uneven AAI Bars
2 Pit Bars
1 Strap Bar
2 Preschool Bars
60 Feet of Foam Pit
Scroll to the bottom of the page for more images of our facility!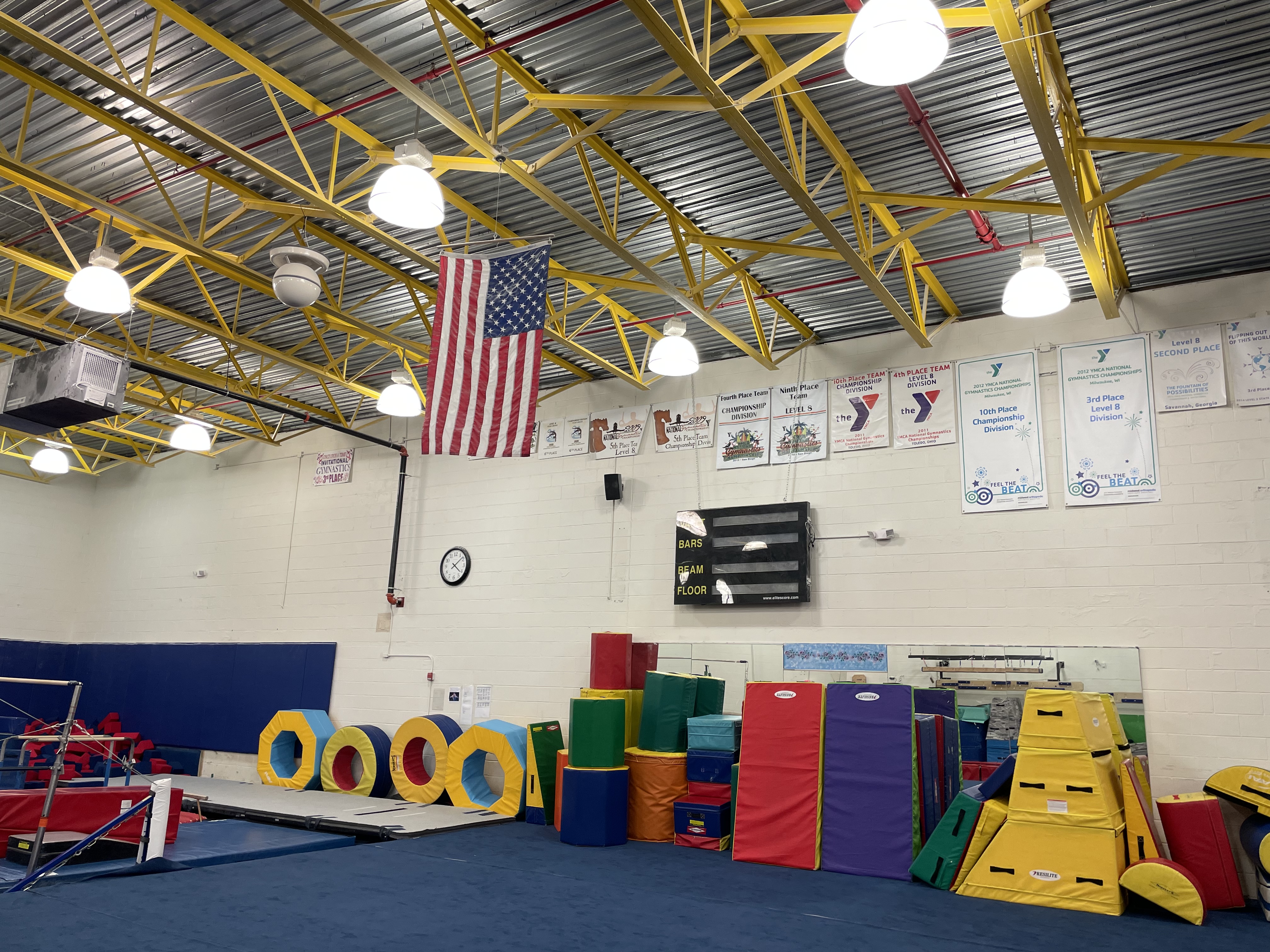 Our History
The Madison Area YMCA Rosettes are a competitive, nationally ranked gymnastics team. We have been nationally ranked in the top 10 for more than 30 years and are a long-time running YMCA League State Champion. The Rosettes emulate the YMCA's core values of caring, honesty, respect and responsibility while also practicing grace, strength, poise, teamwork and good sportsmanship.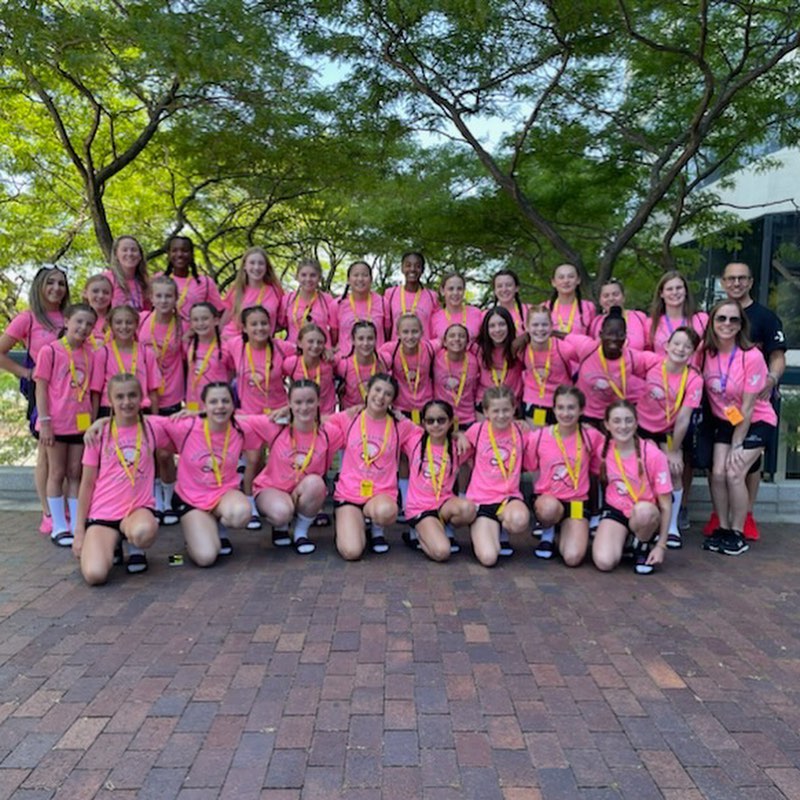 Rosettes Gymnastics Competitive Team
The Rosettes are divided into four different teams based on the various USAG and Xcel levels:
A Team: USAG Level 8 & 9, Xcel Diamond & Sapphire
B Team: USAG Level 6 & 7, Xcel Gold & Platinum
C Team: Xcel Bronze, Xcel Silver & Xcel Gold
Pre Team: Does not compete
Our competitive teams participate in YMCA League, Xcel, and USAG competitions, and each of our Rosettes gymnastics seasons run from September to June. Rosettes are also required to train in a team clinic for 4 weeks in the summer.
Gymnasts can also enroll in recreational classes such as Rising Rosettes (5-8yrs) and Twisters (9-13yrs) prior to participating in a competitive team.
Our Dedicated Coaches
Christina Lopez: Gymnastics Director
Jackie Morris-Estrada: Associate Director, Gymnastics, Y Ninja Gym & Competitions
Sergio Estrada: Head Coach
Coaches:
Amanda Zurawski
Morgan Blanchard
Kristin Durning
Jocelyn Denichilo
Lorrie Parker
Hope Fenyohazi
Rosettes Gymnastics Practice Schedule