Y Ninja Gym
Are you looking for a class for your child that brings the fun of the playground indoors and promotes the fun of exercising in a non-competitive environment? Y Ninja Gym programs are just for you! Y Ninja Gym is open to all children ages 2-15, regardless of skill level. Our structured program for Y Ninja Gym training is based on obstacle course training methodology including strength and conditioning drills, specialty skill development (flips, rolls, jumps and kicks) tumbling and mindfulness/meditation practices. This program is specifically designed to build coordination, motor control, conditioning, proprioception, body awareness, spatial awareness, agility and physical strength. Our program develops self-confidence, teamwork and discipline in a FUN, educational and safe environment.
About Our Coaches
All Y Ninja Gym coaches are fully trained on technical skills, equipment and safety according to guidelines set forth by the YMCA and USA Gym. Our Y coaches are experienced and well trained with years of experience working with children.
Equipment
The Madison Area YMCA gymnastics facility offers a large array of safe equipment for the Y Ninja Gym Program including: obstacles, cargo nets, monkey bars, rope, tumbling areas, balance beams, bars, rings, vaults and trampolines. Our Y coaches use a method of drills, stations and skill breakdowns to help children safely learn and advance their movement skills.
Contact Y Ninja Gym Director Gus Ibranyi for more information.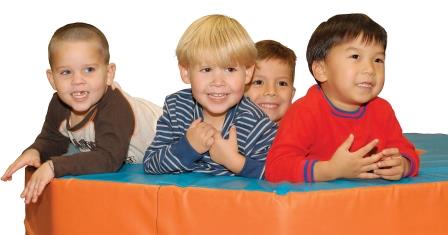 Youth Programs
Develop self-confidence and teamwork while having a great time! Search current program offerings to join us today.