Madison Area YMCA Quest Camps Registration is Open for All!
February 3, 2023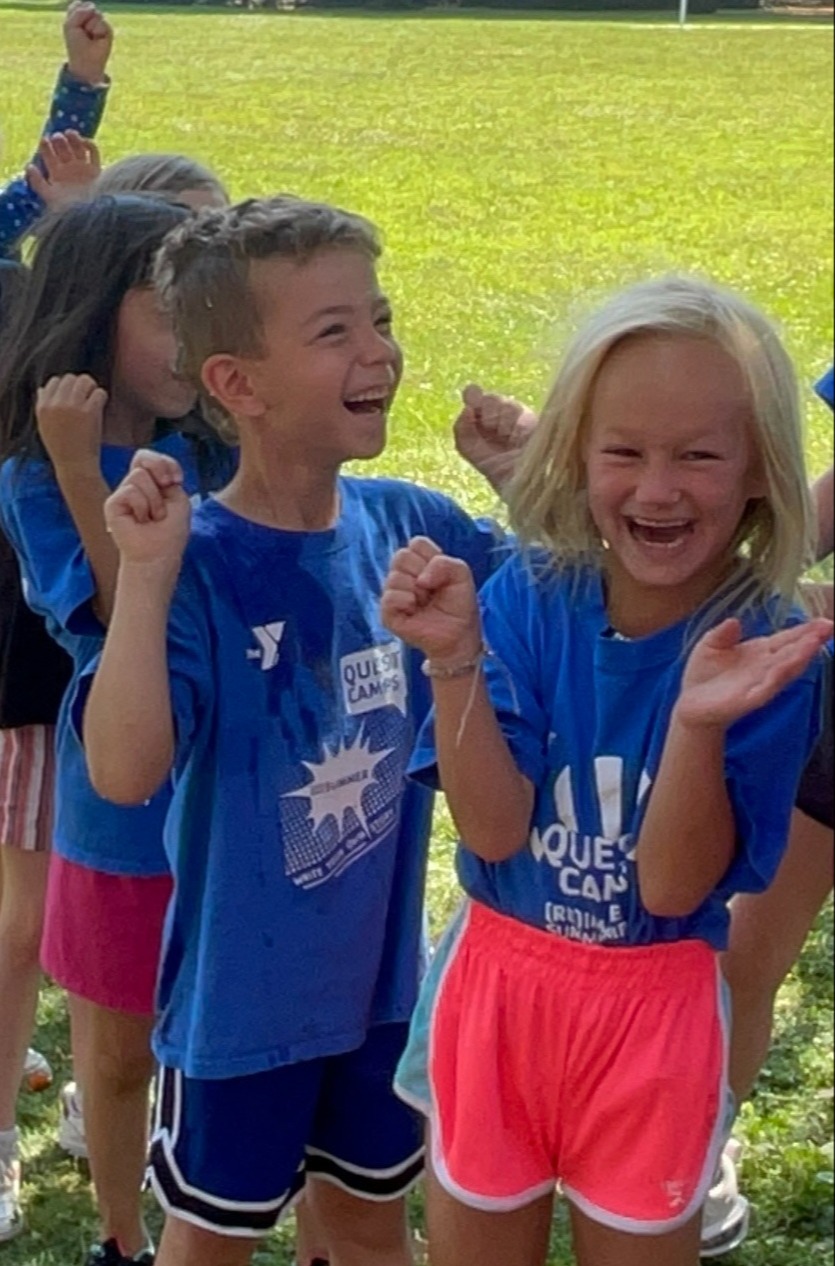 Caption: Pictured are Madison Area YMCA Quest Campers Logan Garibay and Cora McSherry, both of Madison, cheering on their friends. The excitement is building for summer camp 2023. Register today!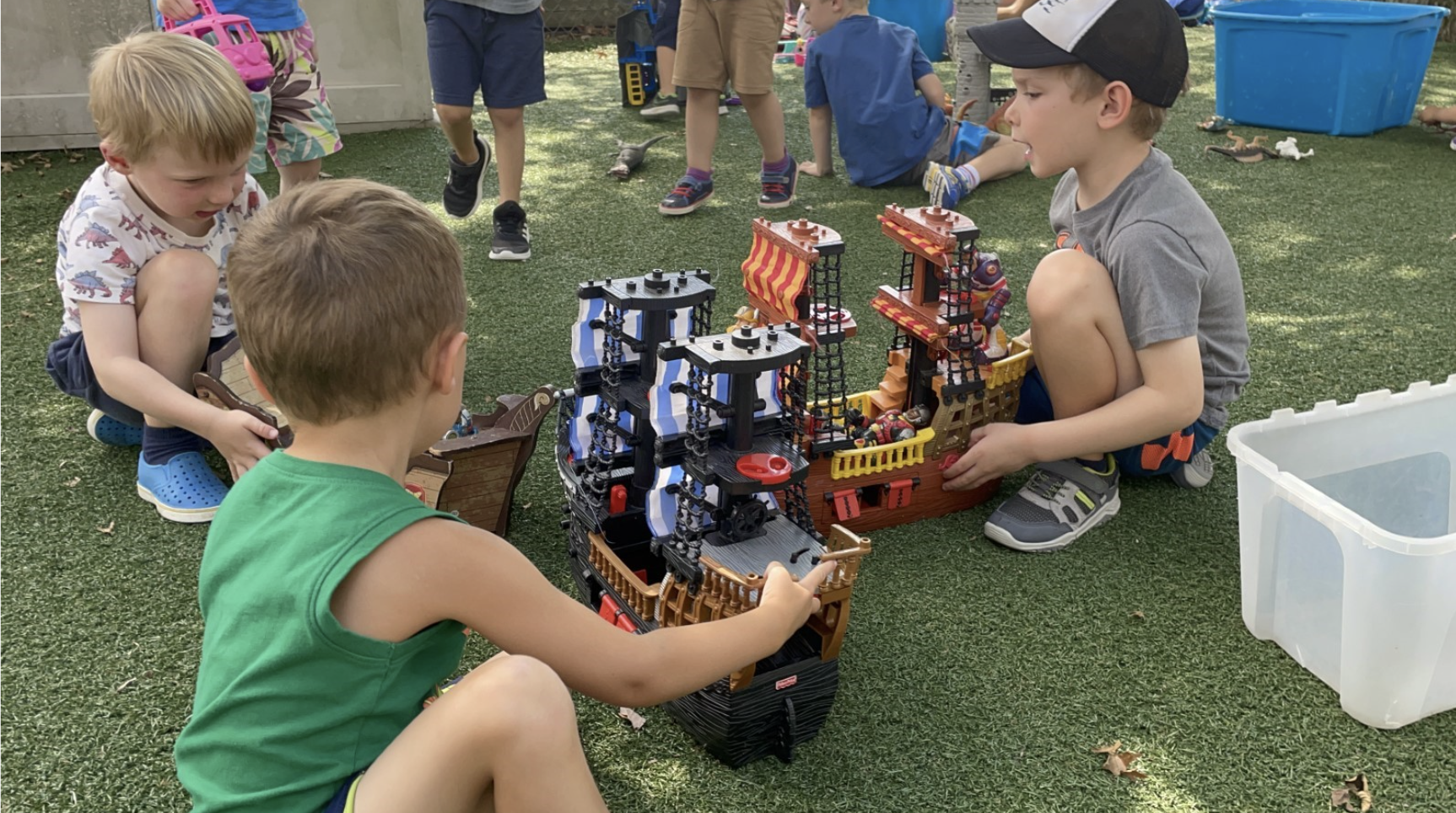 Caption: Land Ho! Pictured are MiniQuest campers exploring and embarking on a summer adventure at the Madison Area YMCA's MiniQuest full-day camp. For the Summer of '23, Quest Camps is the place to be!
---
(Madison, NJ) – February 3, 2023 – The countdown to the Madison Area YMCA's Quest Camps 2023 has begun! Open registration for all begins online on Monday, February 6, 2023 at 9am. Member registration is ongoing online. Click here to register and enjoy the magic of Quest Camps this summer at the Madison Area YMCA!
Explore our different camp options at three diverse locations: Drew University, the F.M. Kirby Children's Center of the Madison Area YMCA, and the Y's Family Center. For preschoolers through children entering 10th grade, campers of all ages have the opportunity to grow this summer with Quest Camps in one of our camp programs, including MiniQuest (preschool, ages 3-4), KidsQuest (entering kindergarten - grade 6), Leader In Training camps (entering grades 7 - 10), and SpecialtyQuest (entering kindergarten - grade 6).
MiniQuest Camps now provide full-day camp sessions for children ages 3 to 4 years. This longer camp day allows campers more opportunities to learn, play, and grow in a nurturing environment, constantly building on the YMCA's Four Core Values of caring, honesty, respect, and responsibility. Before- and After-Care is available for MiniQuest campers.
From morning to afternoon, MiniQuest campers explore a diverse variety of interests, including arts and crafts, active play, reading, and energizing stations. Every Friday, campers partake in "Fun Fridays," where they enjoy unique experiences from a magic show to a bubble show! Click here to learn more about MiniQuest full-day camps.
The Madison Area YMCA is excited to introduce its brand new SpecialtyQuest Camp for children entering kindergarten to grade 6. Located conveniently at the Madison Area YMCA's Family Center, SpecialtyQuest Camp enables campers to explore the myriad of programs the Madison Area YMCA offers in addition to traditional camp activities. Each week, campers discover new passions and interests within the Y's School of Performing Arts, Gymnastics, Sports, Fine Arts, and Y Ninja Gym programs. Click here to find which program is perfect for YOU!
"Quest Camps is a place to make new friendships, while exploring freedom during spontaneous play, filled with screen-free activities, structure that supports healthy eating and physical activity, a connection to nature, and a safe environment to promote growth," said Camp Director Finola Colon.
Click here to view the 2023 Quest Camps Planner and chart your camper's course, and click here to access the 2023 camp FAQ video!
Camp registration is exclusively accessible online. Plan to join us for the full summer? If your child is attending all five camp sessions, even with a mix of both SpecialtyQuest and KidsQuest sessions, please contact the camp office at QuestCamps@madisonymca.org for a registration appointment. You may be eligible for a full summer discount that requires camp director activation.
As a mission-driven charitable organization and community wellness center, the Madison Area YMCA is dedicated to nurturing the potential of our youth, providing a safe space for teens, improving the community's health and well-being, and giving back by providing support to our neighbors. Financial assistance is available for summer day camp, programs, child care, and membership. For more information about financial assistance or to make a tax-deductible donation, visit our website at www.madisonareaymca.org.