Welcoming the New Year with New Programs for All! Register for the Winter Session at the Madison Area YMCA
January 6, 2023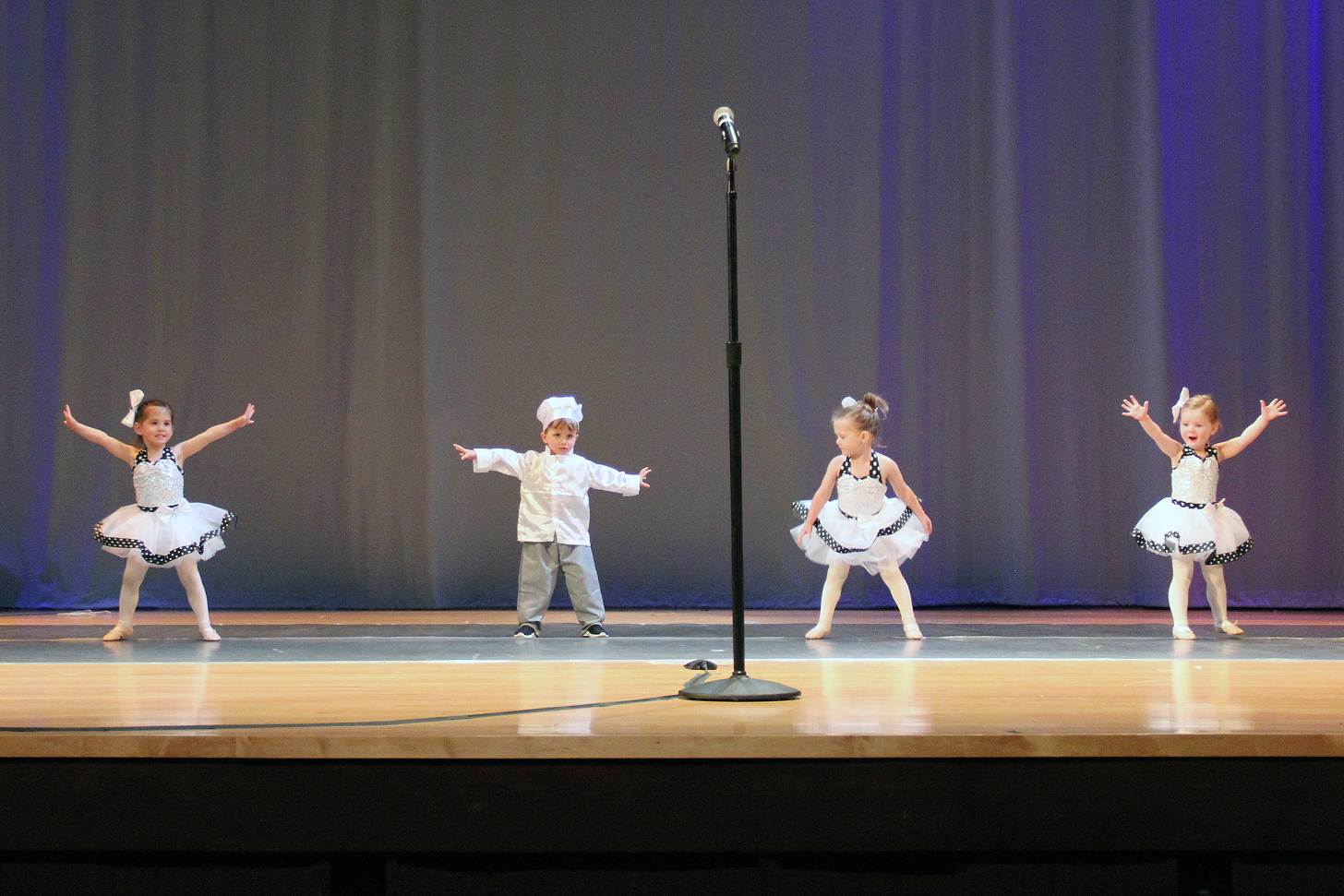 Caption: Madison Area YMCA School of Performing Arts Creative Movement students Emma Bartley age 3 from Madison, Damien Steinberg age 4 from Chatham, Lily Oliver age 3 from Chatham and Grace Ruiz age 3 from Madison enjoy performing at the 2022 Year-End Showcase.
---
(Madison, NJ) – January 6, 2023 – The Madison Area YMCA announces our Winter Session beginning on Monday, January 30, including brand new and refreshed classes for all ages to start off the new year. Priority registration for members opens online on Monday, January 9 at 9AM. Open (non-member) registration for classes with remaining availability begins online on Friday, January 13 at 9AM.
The Madison Area YMCA offers a diverse array of classes tailored toward preschoolers through adults across all program areas. This Winter Session, there is truly something for everybody! Check out our brand-new 20-week School of Performing Arts (SOPA) classes featuring a range of selections including acting, ballet, hip hop, musical theater, and many more. The SOPA 20-week program will round off in an exciting Year-End Showcase, where participants are able to display their hard work through energetic and inspiring performances across different dance and theatrical styles. Throughout this 20-week experience, participants of all ages get the opportunity to explore new interests and learn alongside their peers in a fun and safe environment that emphasizes unity, support, and growth lead by highly skilled and welcoming Y staff.
"Dance invigorates the body, mind, and spirit of all involved, participant and observer alike. When people dance, they feel healthier, hold their heads higher, and walk with poise and have self-confidence," said School of Performing Arts Director Gus Ibranyi. "The Arts leave an indelible mark on youth, inspiring self-expression, self-esteem, and critical and creative thinking within every individual."
With programs for preschoolers through teenagers across Aquatics, Fitness, Gymnastics, SOPA, special needs programming, Sports and Y Ninja Gym, there is something for everyone! Browse our offerings online with your children; you may be surprised at the classes they are interested in!
Although programs are open to all, to receive the attractive member rate, an active Madison Area YMCA membership is required. Join the Y today! The Y strives to be available for all through financial assistance available for membership, child care, summer day camp, and programs. Please contact membership@madisonymca.org to join, to reactivate your membership and for financial assistance information. We can't wait to see you soon!